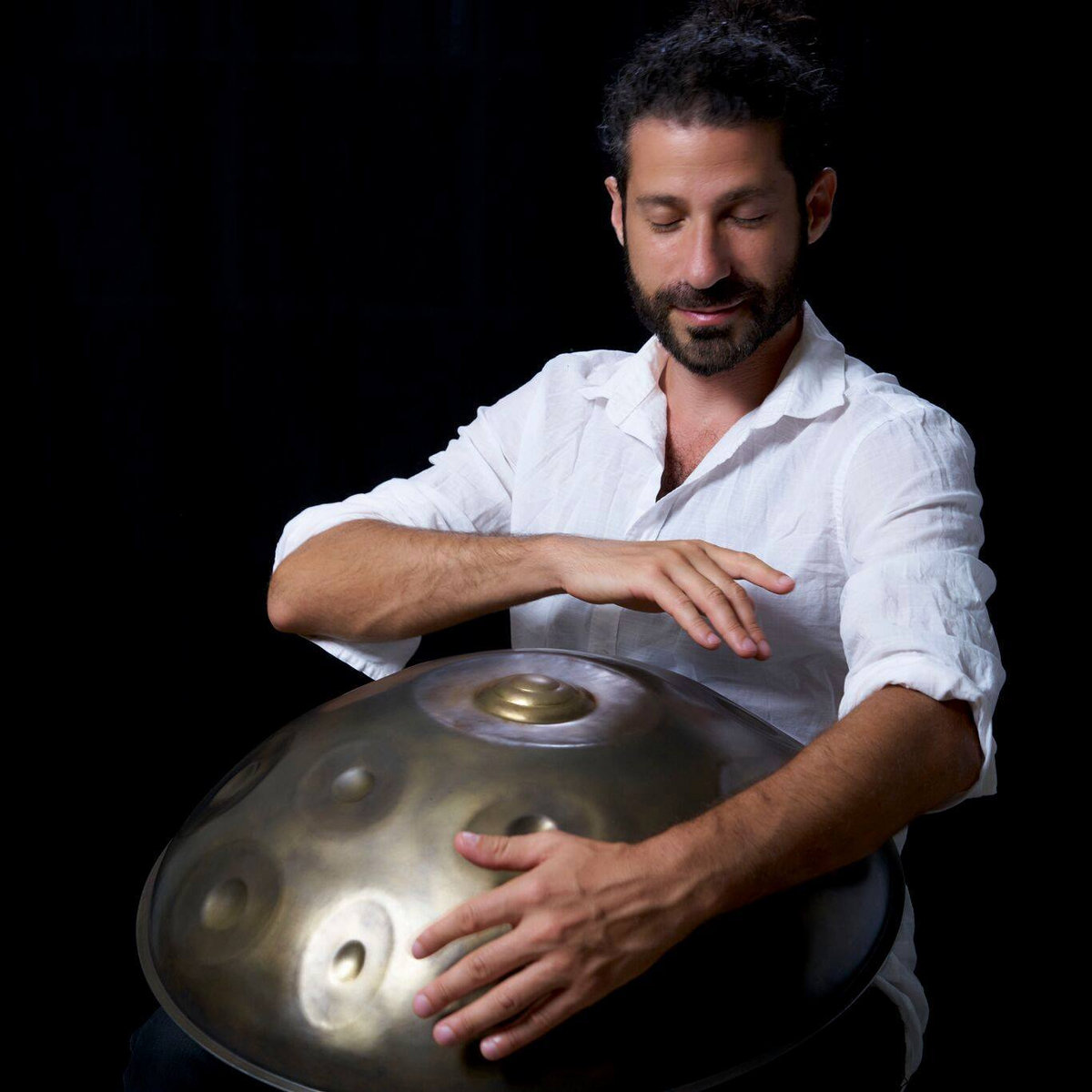 Naftali
Meditanzion
NAFTALI is a multi-instrumentalist and hypnotherapist whose passion for creating trance-formative states of connection bridges the worlds of music, movement and healing. After abandoning a career in Theology in his hometown of Jerusalem, Naftali moved to the U.S. and attended Columbia University, where he gained degrees in Philosophy and Comparative Literature. While living in New York, he went on to study Method Acting as well as Movement and Somatic practices. Inspired by the deep potential for change and healing that he experienced there, Naftali continued to explore alternative modalities for increasing awareness and psycho-spiritual insight –including Core Shamanism, Tibetan Buddhism, Hypnotherapy, Generative Coaching and NVC.
He is passionate about opening spaces in which people can reconnect with their natural aliveness and spontaneity, returning to the deep wisdom of the felt-sense and the vulnerability of authentic presence.
He is the creator of 'MediTANZion: Dance Journey' as well as the Solstice / Equinox Tribal Gatherings in Berlin.
In addition to organizing grief ceremonies, sound journeys and conscious dance events, Naftali offers therapeutic workshops and individual sessions in Hypnotherapy, Compassionate Communication and Radical Presence.